Cyber Insurance

In today's increasingly networked world, information technology often is one of the key foundations to building our business' systems and processes. In fact, a large number of our operations and business relies on computers for diverse processes ranging from payroll and accounting to collaboration and business procurement.
With the increased connectivity available, it is no wonder that cyber-attacks have increased in volume as well. Cyber-attacks mainly fall into two broad categories, mainly breaches in data security and sabotage. The former refers to the misuse of personal data, trade secrets, and intellectual property while the latter refers to disruption or immobilization of systems and infrastructures.
With external threats growing at an unprecedented rate, and hackers constantly trying to outmaneuver security systems set in place, transfer the risks you and your company face through the purchase of Cyber Insurance and protect the infrastructure of which your business relies heavily upon.
Key Features of Cyber Insurance Cover:
Business Interruption Loss Cover
Privacy Breach Costs Cover
Coverage for Cyber Extortion (Ransomware)
Cyber Forensic Support Cover
Coverage for Digital Asset/ Programme Restoration and Replacement Costs
Coverage for Media Liability Costs
Worldwide Coverage
Low Deductibles
Notable Case Studies:
Singapore- Personal data of over 300,000 customers of karaoke chain K Box Singapore was posted online by a group, "The Knowns" who sent out an email to media outlets to show displeasure over recent increase in toll charges at the Woodlands Checkpoint. K Box Entertainment was subsequently fined S$50,000.00 by The Personal Data Protection Commission for not having sufficient security measures during the database breach.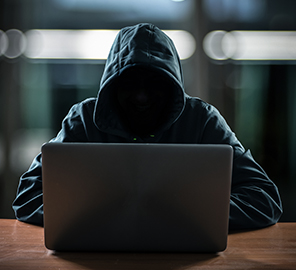 Worldwide- WannaCry ransomware attack which occurred Mid-May 2017 and affected more than 200,000 organizations in 150 countries. The illicit computer worm targeted computers running on Microsoft Windows operating systems and crippled operations by encrypting data and demanding ransom payments in Bitcoin. In total, it estimated to have cost the world over S$250 million in lost productivity, restoration of data and cost of conducting forensic investigations.